CH Wavemaker Riptide CHIC
'Roka'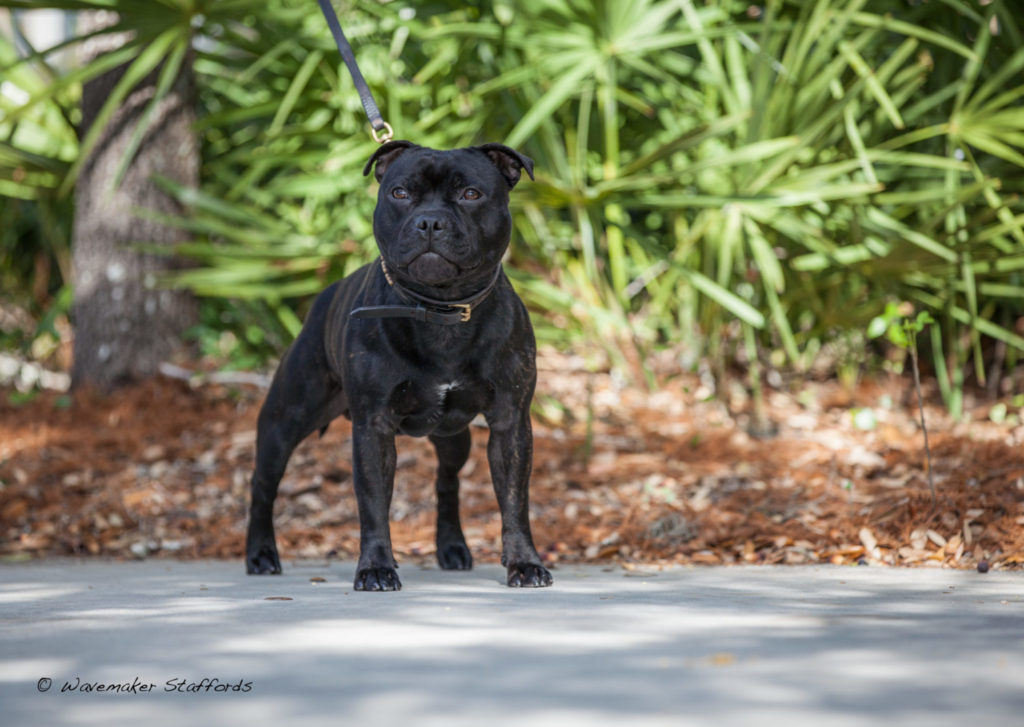 Rafa x Marina
'Roka' is L2-HGA DNA Normal (clear) & HC DNA Normal (clear), PHPV Unaffected, CERF, Cardiac normal, Patella normal, Hips OFA good. 
'Roka' is available at stud on a limited basis to appropriate fully health tested non dilute carrying bitches who would compliment his type and style. Bitch MUST have CHIC number to be considered! Frozen and fresh semen available. No live cover available at this time due to his owners busy schedules.
http://www.sbtpedigree.com/dogarchive3/details.php?id=1604489
Roka completed his AKC Championship quite easily and quickly from the BBE class. He was only shown a couple weekends and won under Stafford Breeder judges. Roka is everything we wanted and expected from the Rafa x Marina mating. Roka lives with his owners and another CH Wavemaker Stafford (Pixie) and anAmerican Bulldog.