Wavemaker Triple Crown
'Colt'
Shea x Bay
https://sbtpedigree.com/dog_details?dogs_id=2157953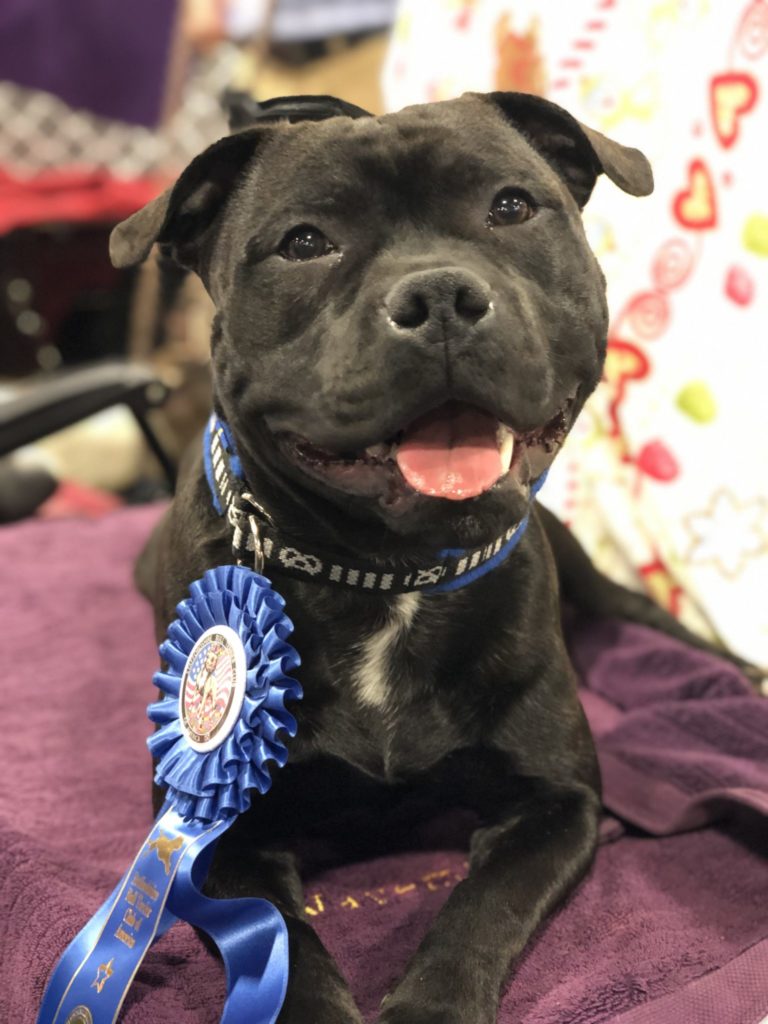 'Colt' is L2-HGA DNA Normal (clear) & HC DNA Normal (clear), DM DNA Normal (clear). CAER normal, PHPV unaffected. Johnson does NOT carry Tan Point coat pattern.
http://www.sbtpedigree.com/dogarchive3/details.php?id=1645854
'Colt' lives in Kentucky with another Wavemaker Stafford, 'Derby' and his co-owners. 'Colt' began his show career by winning his class 3 of 4 days during the SBTCA National Specialty weekend. He is NOT available at stud and is in a pet home.